WHO WE ARE
Professional and highly trained
Legal counsel to scientists, entrepreneurs, and dreamers. Our clients consistently amaze with brilliant inventions and creativity. We strive to match your enthusiasm and provide the best technical and legal solutions.
CONTACT US FOR A CONSULTATION
Don't hesitate to ask
We are a team of registered patent attorneys and agents who want to work with you. We have practical experience in dealing with the USPTO and want to give you honest, direct advice.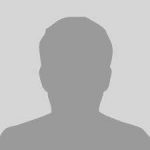 Keith & Eden Chaise

Inventors
How fortunate we are that Marc and Eric found us at just the right time!  Patenting the inner workings of a mobile app is no simple matter.  Over two and a half years we burned through cash and two patent attorneys before we received a patent rejection summary from the USPTO.  A couple of weeks later we started working with them.  Friendly, professional and easy to talk with, they took over the patenting process.  Less than six months later we now have a Notice of Allowance from the USPTO.  Our patent has been granted!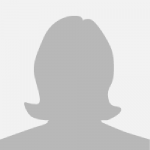 Nancy Rojas

Inventor
I was introduced to Marc and Eric through mail marketing derived from a list of patent applications. I had been working myself for several years on my own because of cost mainly. However, I came to a point where I needed professional help and I am so relieved to have had a serendipitous moment arrive in the mail. I had come to a point where I could not go further and all my efforts were going to fail. I'm very pleased and very relieved to have had the skill level shown by these attorneys on my behalf. I'm feeling very positive about my outcome.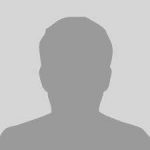 Mike Riddle, M.D.

Inventor
As many of you know, obtaining a patent in today's world is no easy task.  In fact when considering the time involved, the legal expertise needed, and the cost alone, the whole process can be completely overwhelming and render success nearly impossible. A summary of my story begins in 2011 when I secured legal council from a local, experienced, and well-respected patent attorney and law firm, and applied for my first patent.  After several thousand dollars spent and over 3 years into the process, I received a final rejection from the patent examiner.  My attorneys at that time felt that my invention was unpatentable and recommended I let it go and move on.  I on the other had was not so ready to throw in the towel so I pressed on in spite of and without the assistance of legal counsel. I went on do substantial personal research, and I subsequently filed a Continuation in Part (CIP) with the USPTO.  After another couple thousand dollars spent, and another 3 years of my time exhausted, I again received that dreaded final rejection. Now by this time in 2017 I was into this particular patent application process for over 6 years.  I was terribly disappointed, and like my legal counsel before me, I too was beginning to feel that it was a lost cause and unpatentable. I had finally given up and was truly ready to cut my losses and let the application go abandoned. After my very first conversation with them, I immediately knew these guys were different.  Marc and Eric listened intently.  It was obvious that they were passionate about their jobs, they truly cared about their clients, and they were sharp and really knew their stuff.  They did not provide a false hope and at no point did I feel like their intentions were simply seeking after money.  They went to work right away and thoroughly researched my invention.  Because of this I felt compelled to write this rather lengthy testimonial about attorneys Marc Shropshire and Eric Lovell. Like a well-oiled machine and a winning team, they had the full grasp of my invention within a matter of a day or two, much as one would have if they had invented it themselves.  They left no stone unturned. And above all this, they were both so genuinely kind and pleasant to talk to, which is what has left the biggest lasting impression upon me.  They were even eager to work after hours and make themselves available anytime.  They also truly empathize with their clients, sharing both the joys as well as the frustrations. I could go on and certainly continue with much much more, but I'll bring this story and testimonial to a close.  After few phone conversations later and submissions of new paperwork to the USPTO it happened! Marc called me on a weekend excited to tell me that after all these years the patent examiner had issued a Notice of Allowance and my patent was finally going to be granted!   What was once a seemingly unpatentable invention became fully patentable!  Where other legal council had failed and given up, where I myself had given up, heck, in fact, where even the patent examiner himself had nearly given up, Marc and Eric did not, and they got the job done! And not only did they get the job done but they got the job done in less than 3 months.  What other patent attorneys and myself could not do in 6 years, they accomplished in a couple months!!  I could not be prouder to be working with such an amazing team at S&L US IP Attorneys, PC! If you are struggling to get your patent I urge you to call these two guys!  If there is any patent attorneys on this entire planet that can help you get your patent, its these two!  Time and money well spent!  Thanks so much Marc and Eric!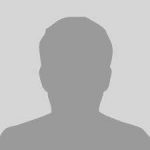 Johnathan Coleman

Inventor
My name is Johnathan Coleman. I want to thank you guys for getting me a patent on my idea. I can't thank you guys enough for your professionalism. I was dealing with a couple different law firms and they could not get the job done. All I received from them was STRESS and a loss of time and money. This law firm can and will get you your patent if it is obtainable. You guys just changed my life. Now I can move forward with confidence. Thank you guys.​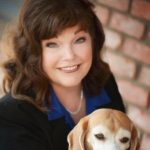 Christie Horn

Berkshire Hathaway HomeServices California Properties
Eric is dedicated, tenacious and full of incredible ideas that helped me significantly grow my business in a short period of time. Now I am one of the few in my industry that has a trademarked logo and all because of Eric. Way to go ERIC!!! I can't thank you enough.
AFFORDABLE FIXED RATE LEGAL FEES
Telecommunications
Biotechnology
Corporate Law
Civil Litigation
Software and Hardware
Patent Law
Trademark Law
Business Formation
Contracts and Licensing
Internet Law and Digital Marketing
REQUEST A CONSULTATION
Fill out the form below, we will get back you soon.
Have Questions? Ask Your Lawyer
1.858.451.4110